Welcome to the Calin Salon
Calin parlour
The Calin Salon & Spa is a young brand for the sophisticated customers that are after International experience with extraordinary talent that is on an incessant journey to distil and extend their skills. We are a brand that does not just do what you articulate; we are a brand and team that will offer you what you need through education.
There comes a time when expansion and prospect gather, we have had to gaze at the brand and grow it in order to be able to uphold our bond with the audience. The Hairdressing Industry is growing so speedily in India and with our growth plans; we crave to guarantee that the brand stands for more than one thing or contingent on one person.
We want to make sure we are setting up a Team of talented people that will have the same prospects to thrive and prosper in the Industry here in India. We have invested and will persist to invest a large amount of time and money into the training of our people as we consider that is with the right people anything is doable.
A name or brand means diverse things to diverse people, however, the brand Calin for us means to renovate, renewal and coming to life with an unmarked new loom and that is precisely what we are about. As leaders in the Hair Industry, we will guarantee that the skills and progress grow and evolve to give our team a podium like no other, this will significantly add worth to the Industry as well as the individual team associate which we are excited about.

Finally, I found a decent stylist. I am delighted with my hair and have recommended several friends. I have fine hair and have had bad experiences with breakage from bleach so I am a bit nervous when I see a new stylist but definitely, she did a great job and assured me the conditioned would be restored over time. It's a lovely salon and very relaxing. I can honestly say that Calin has a lot to live up to.

Fantastic salon , I visited Calin salon and was booked in for a facial and a haircut. The facial was carried out y there therapist who was excellent. I felt thoroughly relaxed and the therapy was very high quality. I was also very pleased with my haircut which was carried out by Calin's best stylist whom I found to be professional, knowledgeable and friendly. I will definitely return and recommend this place to everyone.

This as the best salon experience I've ever had, very comfortable atmosphere. Everyone was so welcoming and friendly and the best haircut I've ever had too. I also experienced the best massage therapist. I will definitely be back.

Received so many compliments on my hair and makeup and they made me feel as if I were a celebrity of the night! Definitely recommended.
Calin salon and Spa offers a vast series of skin, beauty, hair, makeup and spa treatments by experts. This wide range is harmonized with technically perfect products to leave our customers entirely satisfied. We maintain our reputation as a leader and persistently sustain our relationship with our much-valued clientele. Enter Calin, a heaven where tradition congregates modernity to rejuvenate your mind, body, and soul with an enriching experience. With state-of-the-art amenities and a bunch of riveting holistic therapies, Calin Salon & Spa is the answer to all your de-stressing requirements.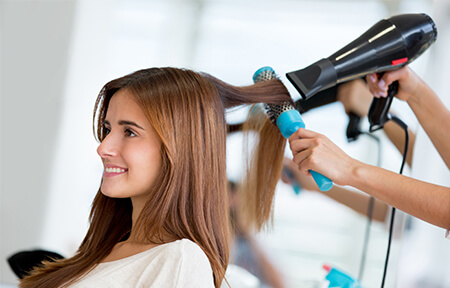 We invite you to experience our staff of skillfully trained stylists. Their zeal for creating personal styling, hair coloring, and cutting techniques will boost your style and create a look especially for you. Our custom salon, style, and spa offers are the ultimate way to enjoy, a special savings go beyond the usual and indulge in some the most lavish and beneficial treatments we have special savings.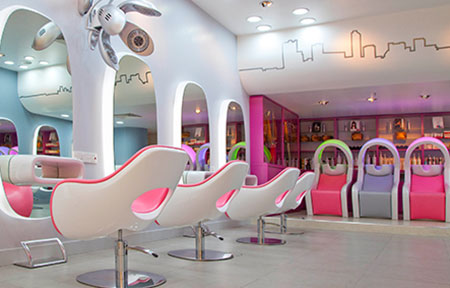 Calin has elegant Interiors, which were inspired by many decorative elements to make a fusion resulting a graceful eclectic style .The main focus and concern is to offer the users an oasis of relaxation, and forget about the daily tasks and stress that people experience day by day in this important metropolis.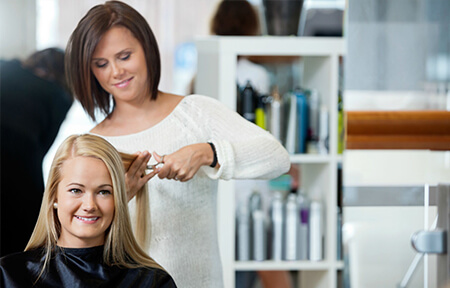 Calin offers a wide range of hairstyles to suit your face and personality. Also, we offer specialized hair treatments and therapies to guarantee that you have your crowning glory intact. Calin offers a whole host of make-ups and beauty packages to go with the occasion you are planning to get dolled up for.
Special Services
Calin The Best Salon & Spa Center